Regular price
$156.00 USD
Regular price
$195.00 USD
Sale price
$156.00 USD
Unit price
per
Sale
Sold out
Limited Opportunity

The Conklin Pen CompanyⓇ promptly changed the writing industry forever when it patented in 1897 the self-filling pen known as the Crescent Filler™. Soon recognized and hailed by legendary author Mark Twain, ConklinⓇ thrived and Crescent Filler™ became one of the most beloved pens in American history. 
Solid Brass Homage
The Conklin Pen Company has announced the latest addition within the world renowned stellar collection: Mark Twain Crescent Filler Brass Limited Edition 1898, a remarkable writing instrument, enduring the aesthetic features of pure vintage. This historic pen still grasps the original design, carrying on its traditional functionality yet alluring with its metal resiliency. Don't be mistaken, this whole pen isn't just brass-colored, but it's 100% made of solid brass as well, even the front section and locking ring. 
It's no wonder that brass is a popular material that has been used for decorations and world artifacts because of its bright gold-like appearance; its status is known to be durable, while also being malleable. With a golden-bronze gradient finish, the instrument in your hand evokes an ageless emotion emitting creative energy, ready for any occasion. 
Hand-Made
This limited edition fountain pen utilizes Roy Conklin's ground-breaking patented crescent filling mechanism, a practice still working as efficiently today as it did over 100 years ago, filling the ink reservoir effortlessly, a true timeless routine. 
Celebrity Endorsed!
Each pen is engraved with Mark Twain's distinctive signature and limited edition number along the band. The pen is equipped with the original Conklin spring loaded rocker clip patented in 1916, perfect for any pocket, jacket, or coat. The Crescent Filler Brass is a limited edition run of 1898 pieces and is available in a choice of premium JoWo black steel nib grades, choose from Extra Fine, Fine, Medium, Broad, Stub, or Omniflex. Each pen comes in a gift box with a custom-designed sleeve.
Capped Size - 5 3/4 in. x 5/8 in. (146mm x 16mm)
Body - 5 in. x 5/8 in. (129mm x 16mm)
Cap - 2 1/2 in. x 9/16 in. (65mm x 15mm)
Weight - 60 g
Composition - Raw brass
Appointments - Raw brass
Nib - Steel
Ink - Bottled ink only
Engraving - This pen does not have a space for engraving or the material simply does not allow us to engrave.
Please purchase bottled ink for use in this pen. 
Share
View full details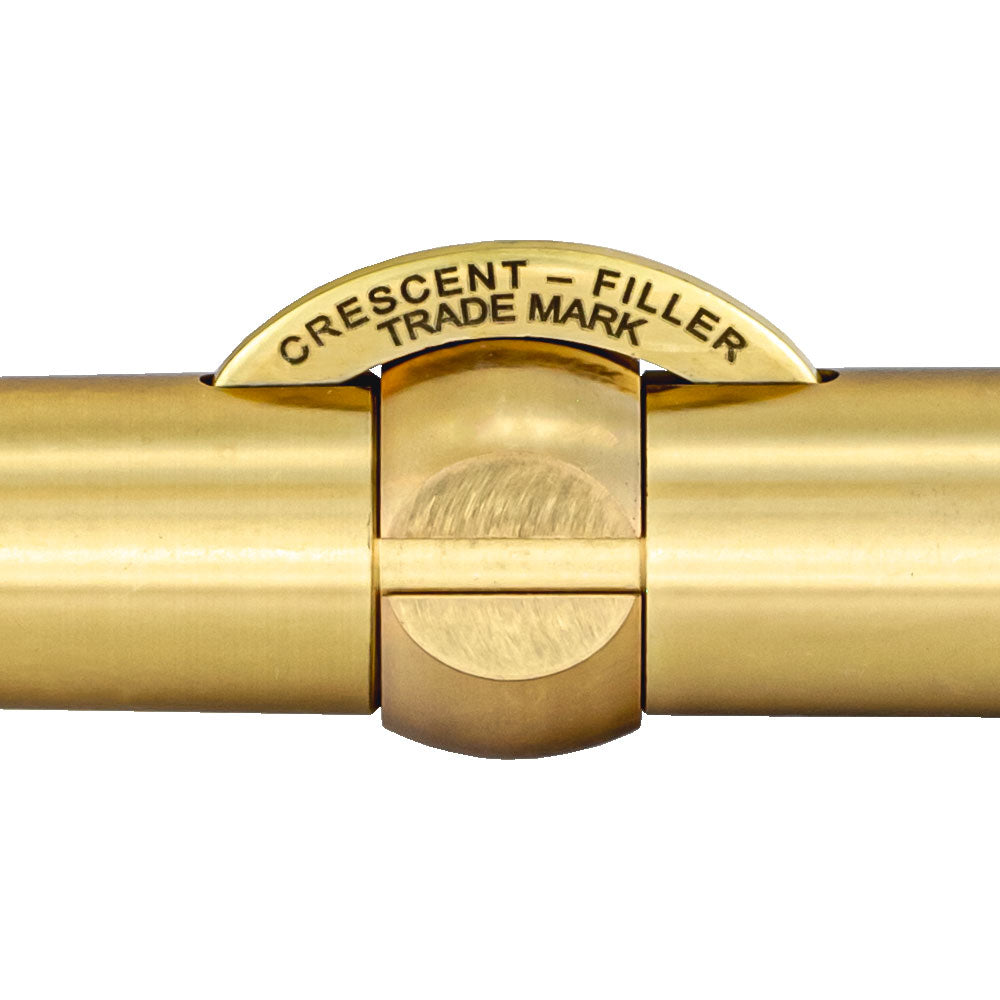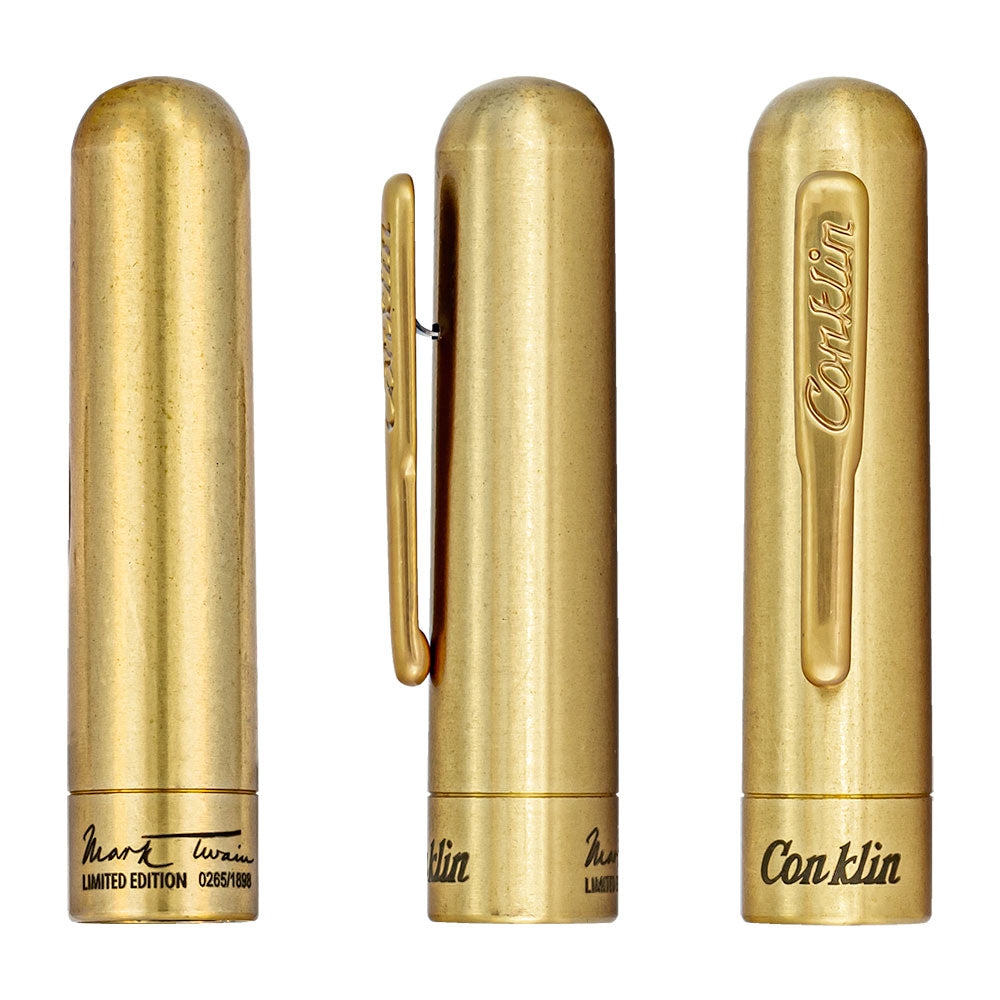 Free Shipping

We offer free shipping to one location for any order $95 and above.

Shipping Information

Hassle Free Returns

Shopping from your home or office need not be a concern. If you decide you've made an incorrect choice or the refills you thought you needed were ballpoints (but you actually need a rollerball), no worries. Pens can be returned/exchanged unused for 30 days. Refills are Guaranteed to perform to your standards.

Return Policy