SKU:21406DRC
Regular price
$194.00 USD
Regular price
$215.00 USD
Sale price
$194.00 USD
Unit price
per
Sale
Sold out
No Blood Spilled
The LeBoeuf Pen Company has introduced the Bram Stoker "Dracula" Icon Limited Edition.
Bram Stoker's Dracula was published in 1897. The story is centered on the diaries and journal entries of Jonathan Harke when he meets the mysterious Count Dracula. The Transylvanian follows Harke to England, where the count continues his blood-thirsty endeavors. Laced with themes of lust and desire, Stoker spins a bloodcurdling tale that still haunts readers more than 120 years after it was first published.
Bram Stoker died on April 20, 1912, in London, England leaving a legacy for having written one of literatures the most revered horror novels.
The LeBoeuf Bram Stoker "Dracula" Limited Edition was designed using an exclusive vampire inspired Blood Red/Midnight Smoke Black Acrylic barrel specially created to invoke the imagery of the famed 'Dracula" and his castle. Each Barrel is engraved with Bram Stoker's famous signature and has "Dracula" embossed on to the middle ring in Gothic Scarlet Red script. A gold plated embossed coin featuring a portrait of "Dracula" has been carefully placed atop each pen cap.
The Bram Stoker "Dracula" Limited Edition is available as both a fountain pen and rollerball.
Each pen is packaged in special commemorative black packaging which features Bram Stoker's signature and a Gold embossed Dracula logo. The LeBoeuf Bram Stoker "Dracula" Limited Edition is a stunning tribute to the world's most famous horror novels and the man who brought Count Dracula to life.
This rollerball  two piece version uses a standard international refill.
Overall Size - 5 5/8 in. x 5/8 in. (142mm x 16mm)
Body - 5 in. x 9/16 in. (126mm x 15mm)
Cap - 2 1/2 in. x 5/8 in. (66mm x 16mm)
Weight - 22 g
Composition - Acrylic resin
Appointments - Gold plating
Engraving - The resin of this pen is engraved and then filled with a gold color to match the appointments. 

 

This pen is delivered with one black refill. 
Share
View full details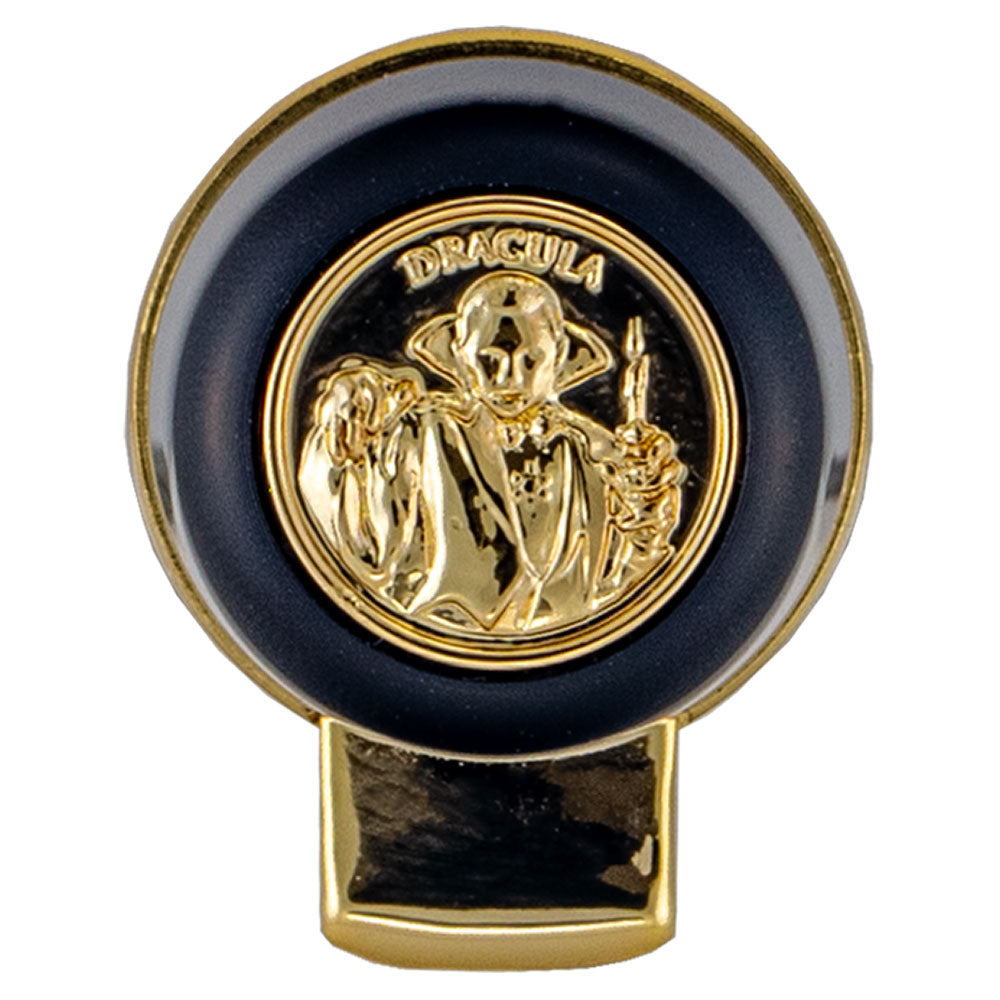 Free Shipping

We offer free shipping to one location for any order $95 and above.

Shipping Information

Hassle Free Returns

Shopping from your home or office need not be a concern. If you decide you've made an incorrect choice or the refills you thought you needed were ballpoints (but you actually need a rollerball), no worries. Pens can be returned/exchanged unused for 30 days. Refills are Guaranteed to perform to your standards.

Return Policy