SKU:15897COP
Regular price
$4,245.00 USD
Regular price
$4,995.00 USD
Sale price
$4,245.00 USD
Unit price
per
Sale
Sold out
A Sterling Achievement
Considered the father of modern astronomy, Polish-born Nicolaus Copernicus (1473-1543) was a Renaissance polymath whose heliocentric theory of the solar system contradicted the beliefs of contemporary astronomers, philosophers, and religious leaders. His findings would not become widely accepted for more than 200 years and remained banned by the Catholic church until 1835.
The first European scientist to propose that Earth and other planets revolve around the sun is celebrated on Nicolaus Copernicus: a 550th anniversary release encompassing 550 fountain pens and rollerballs (sold out),
Save for its black & white celluloid grip section, Nicolaus Copernicus is crafted entirely from sterling silver. Two central elements are produced using lost wax casting: a custom ruzzolino clip depicting mathematician's compasses and a working reproduction of his celestial globe on the cap top. Both objects featured on Copernicus' official monument in front of Warsaw's Polish Academy of Sciences.
Low-relief engraving provides further ornamentation, with vermeil depicting the sun on the lower barrel at the center of eight orbiting planets hand-detailed in opalescent enamel finishes and distributed across the length of the barrel and cap. Each enamel application results in different finishes that give every pen its own unique character. Traditional Slavic cross-stitch patterns decorate the blind cap and cap band, while Copernicus's signature is presented on the finial.
These fountain pens are piston-fill with a 6mm, 18k gold nib customized with Copernicus' likeness and the earth orbiting the sun. Unique packaging is supplied via a striking walnut display case with an acrylic lid that provides a view of the pen. Medium nibs are still avavaible. As mentioned, the rollerballs have all sold. Don't miss this unique opportunity to own one of Montegrappa's finest Limited Editions.
Overall Size - 179 mm x 18 mm
Weight - 130 g
Composition - Sterling silver; Celluloid
Appointments - S

terling silver

Nib - 18k gold
Engraving -

This pen does not have a space for engraving or the material simply does not allow us to engrave.

This pen is bottle ink filled only

Please select your favorite color of bottled ink for shipment with your pen.
Share
View full details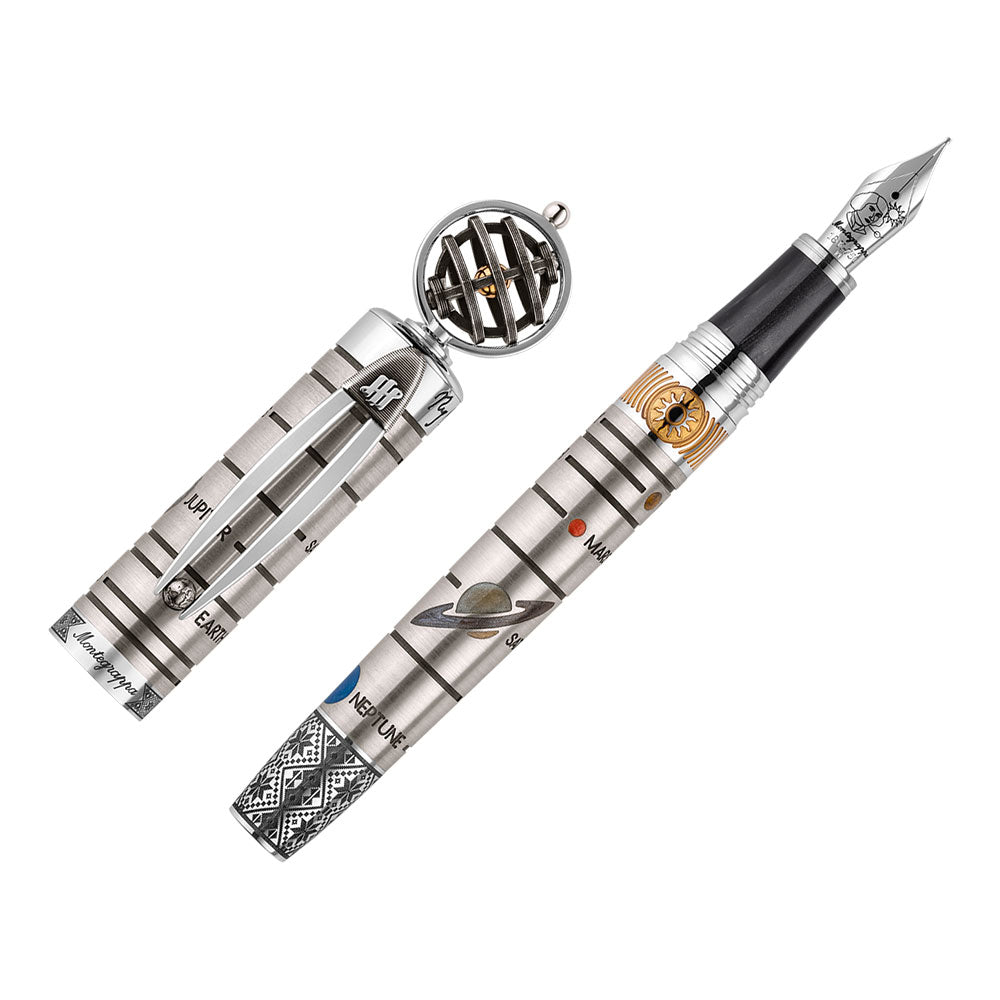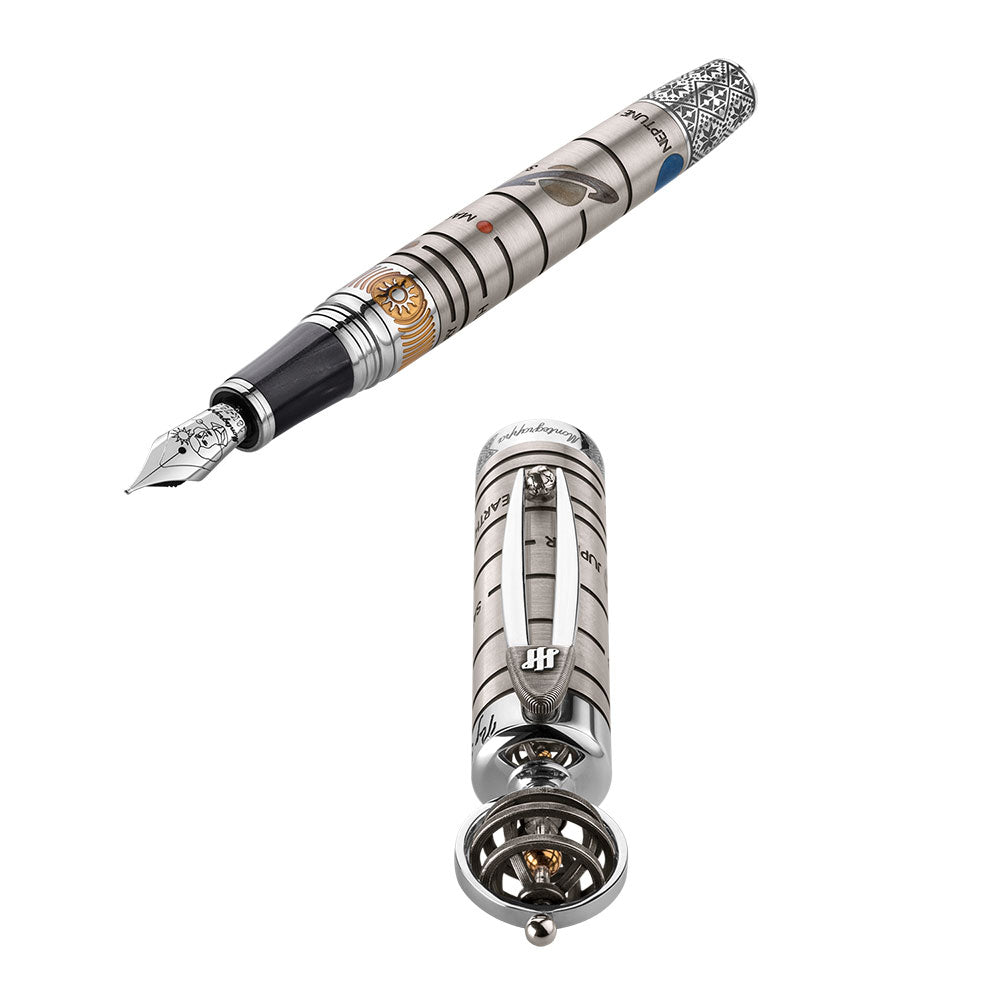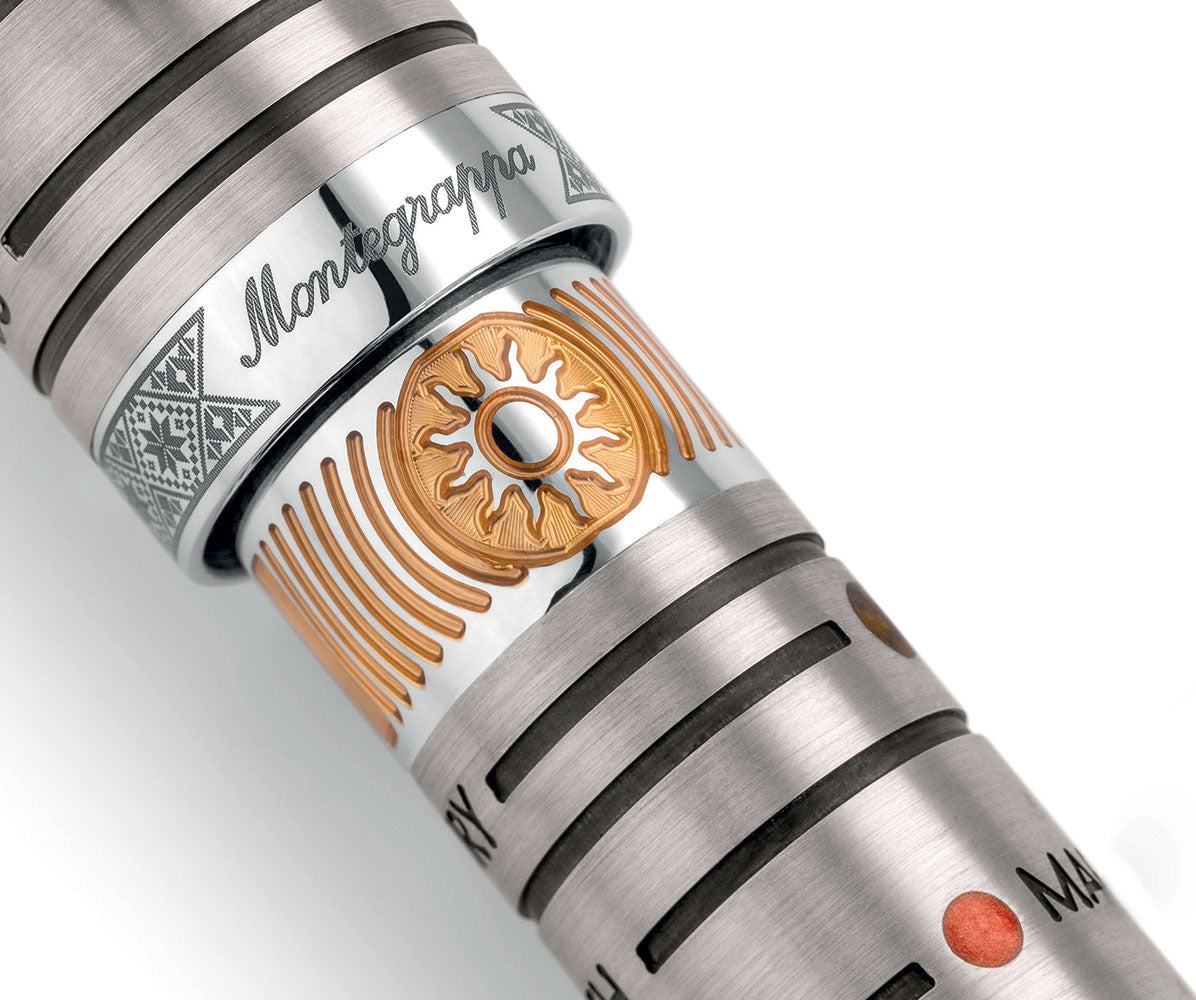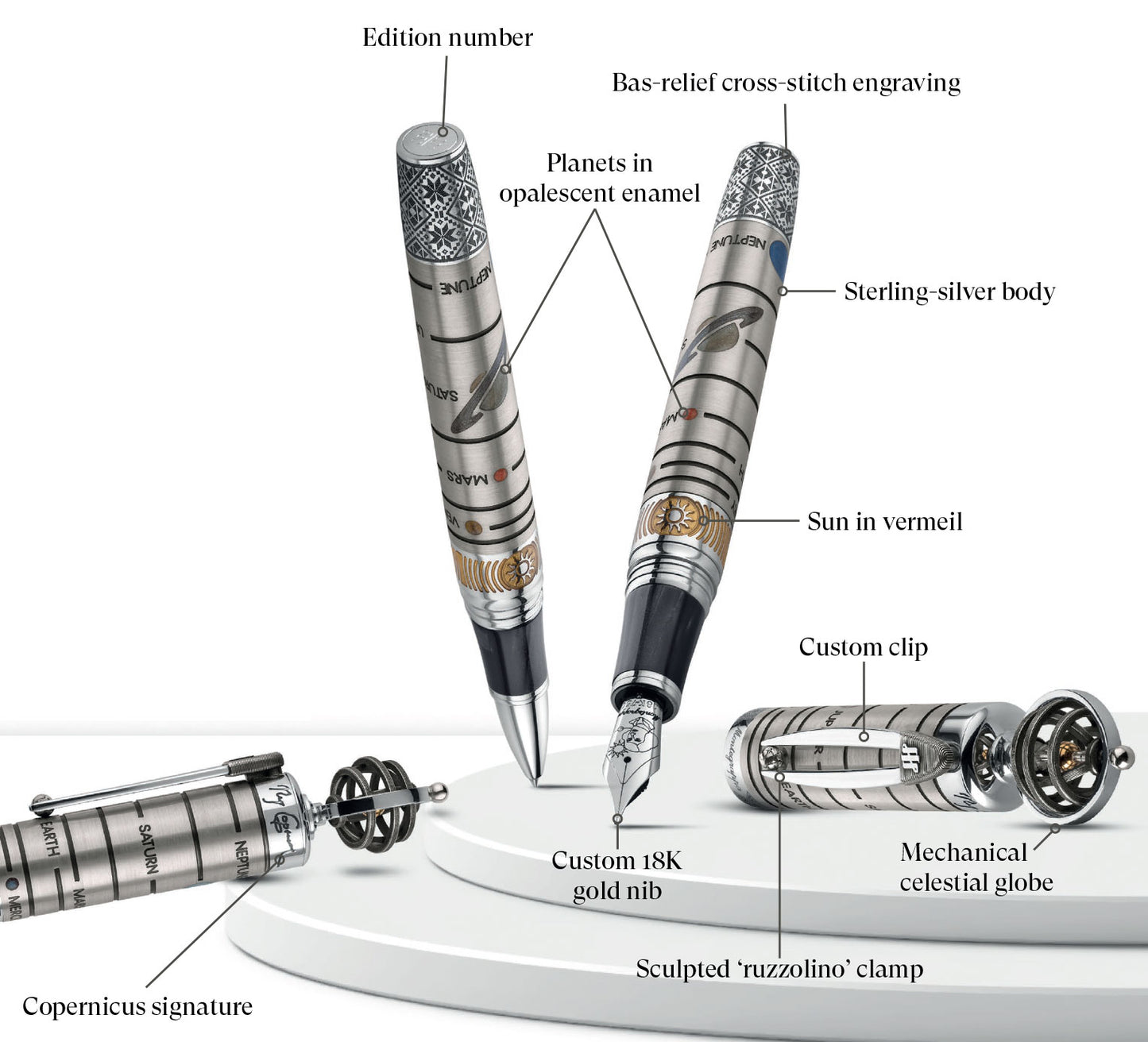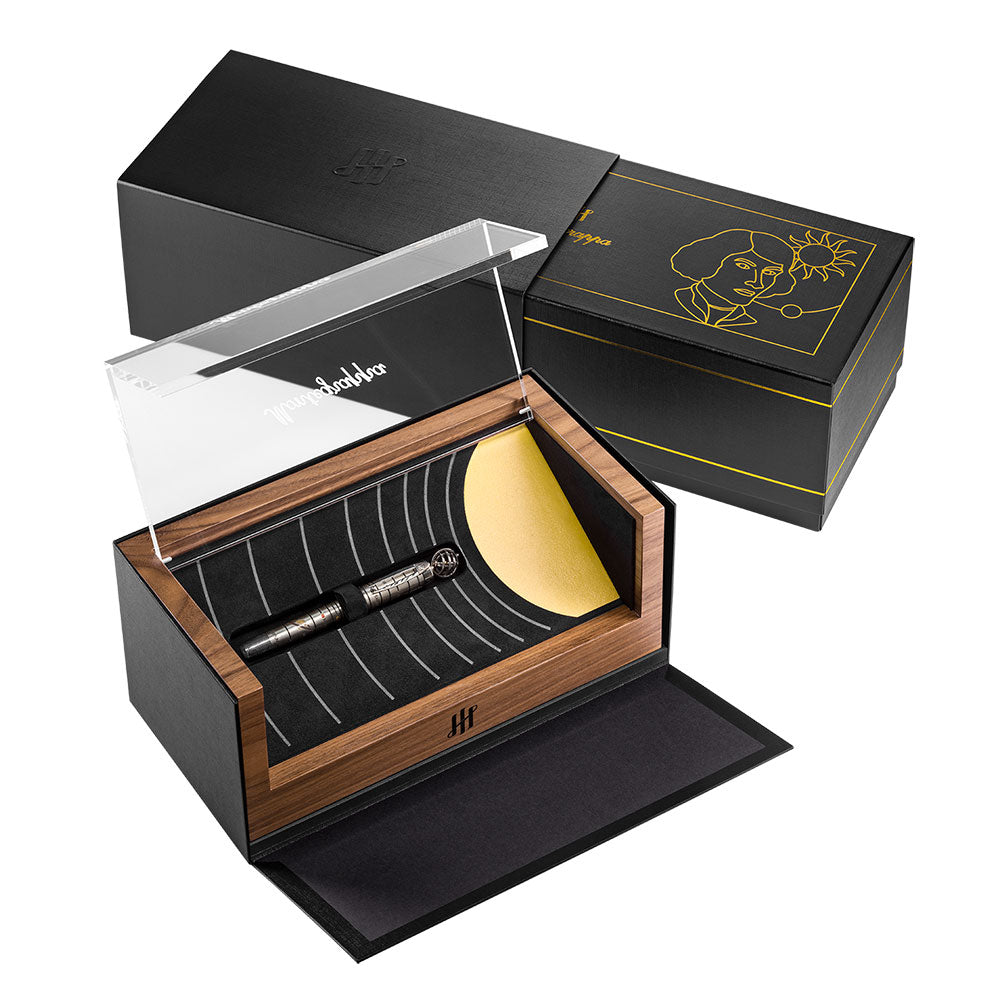 Free Shipping

We offer free shipping to one location for any order $95 and above.

Shipping Information

Hassle Free Returns

Shopping from your home or office need not be a concern. If you decide you've made an incorrect choice or the refills you thought you needed were ballpoints (but you actually need a rollerball), no worries. Pens can be returned/exchanged unused for 30 days. Refills are Guaranteed to perform to your standards.

Return Policy