Collection:

Montegrappa Elmo 02 Fantasy Bloom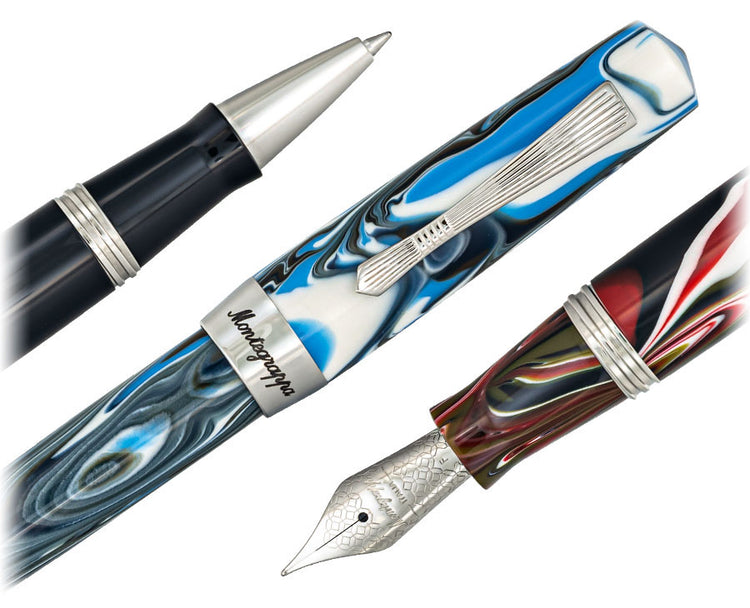 100 Year Look Back

A century ago, Heinrich 'Elmo' Helm's ingenious conical ends offered a way to dispense with expensive componentry without sacrificing decorative flair.
The Elmo 02's frugal minimalism was a necessity of the 1920s, but the inventiveness of the company's first technical director provided a design that would stand on its own merit – and survive the test of time.
It's a formula that still works today – enabling us to pronounce that the Elmo 02 Fantasy Bloom Edition is endowed with outstanding performance at an enthusiast's price. These resins are exquisite. We cannot recall any 'swirly' resin with this depth of color and entertainment. Each is as unique as the one you'll receive. All are impressive inventions of chance.
The Elmo Fantasy Bloom Edition is available as a fountain pen, rollerball and ballpoint pen. Fountain pens are offered in extra-fine, fine, medium and broad. Montegrappa's steel nib is known for its startup and fine performance. The pen features stainless steel trim and fills via cartridge for convenience or via a converter for bottled ink. The ballpoint is a pleasant twist to deploy action.
Free Express Shipping
select in checkout