SKU:10713ORGB
Regular price
$100.00 USD
Regular price
$125.00 USD
Sale price
$100.00 USD
Unit price
per
Sale
Sold out
Perfect Shape the First Time!

The Conklin Pen Company® was established in Toledo, Ohio USA in 1898 by founder Roy Conklin. From the Golden era of fountain pens until today, it's recognized as being one of the first companies to add the feature of true mobility to daily writing. 
The Stylograph collection is designed and based upon the original and timeless Conklin models from the 1930s and brought into the new era with bright colors and unique finishes. 
The collection is available in two vibrant color combinations: Orange and Black with Gunmetal accents or Green and Brown with chrome accents. The pen features Conklin's elegant clip, designed to fit easily to thin or thick pocket materials with just a simple touch of the hand. Each pen is hand-made and therefore, no two pens are exactly alike. 
The Stylograph Mosaic fountain pen fills via cartridge or converter (included) and is equipped with a premium JoWo stainless steel #6 nib personalized with the Conklin name, the historic "Toledo, USA" mark, and a crescent-shaped breathing hole. The nib is available in extra fine, fine, medium, Broad, or Omniflex. 
Every Conklin pen arrives with a lifetime warranty and is presented in a gift box.
About Mosaic
Mosaic is an art form that creates images using small pieces of colored glass, stone, or other materials, assembled together to form an artwork. The earliest examples of art created using mosaic consisted of pieces of colored stones, shells and ivory; the artworks date back to the second half of 3rd millennium BCE and were located at temple building in Ubaid, Mesopotamia. The Stylograph Mosaic is made of very rare and beautiful acrylic resins which gives the satisfaction of holding a work of art in your hands. Delicately combined mosaic fragments bring unique colors and patterns to the design of this exquisite writing instrument. Each element and color are carefully paired together to create a seamless symphony of colors that evoke the historical heritage of the art deco art movement. 
Overall Size - 5 1/2 in. x 9/16 in. (138mm x 14mm)
Body - 4 3/4 in. x 1/2 in. (117mm x 13mm)
Cap - 2 3/8 in. x 9/16 in. (59mm x 14mm)
Weight - 32 g
Composition - Acrylic resin
Appointments - Silver
Nib - Steel
Converter - Screw piston converter included
Engraving - The resin of this pen is engraved and then filled with a silver color 

This pen is delivered with one blue and one black ink cartridge. 

 
Share
View full details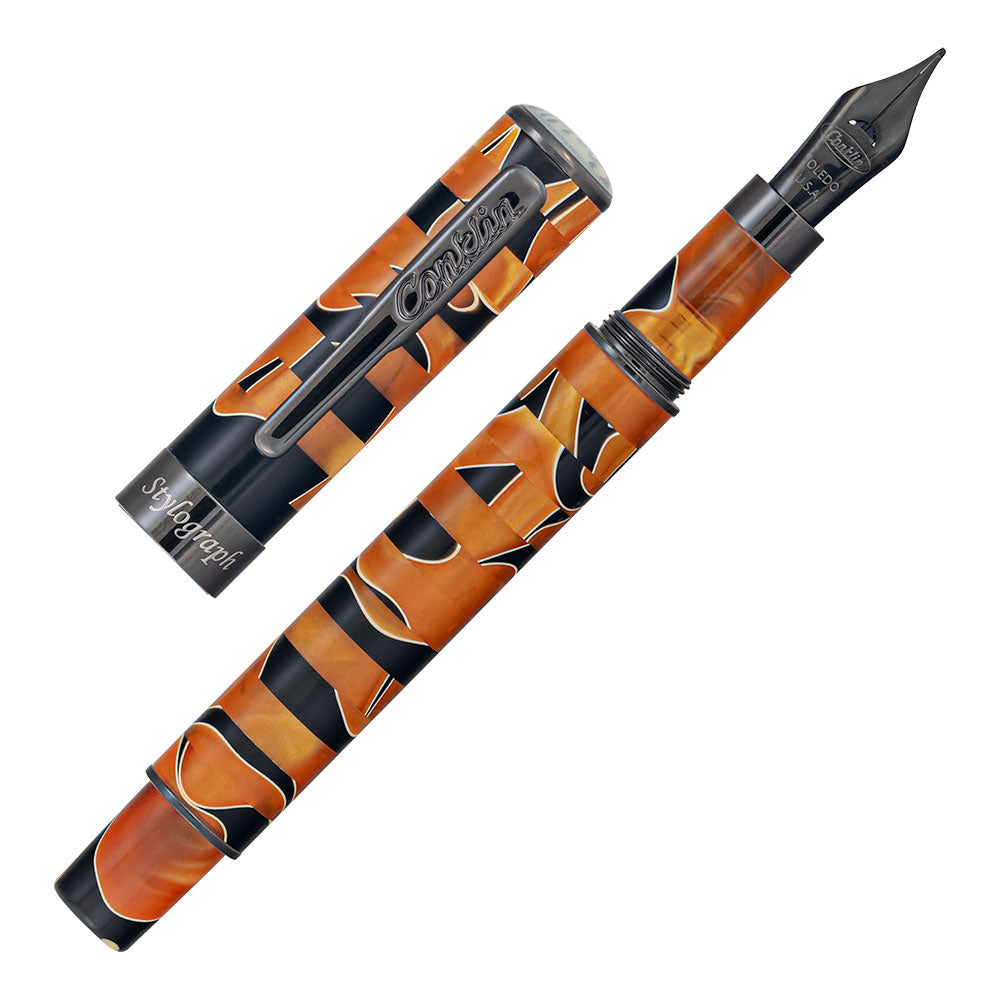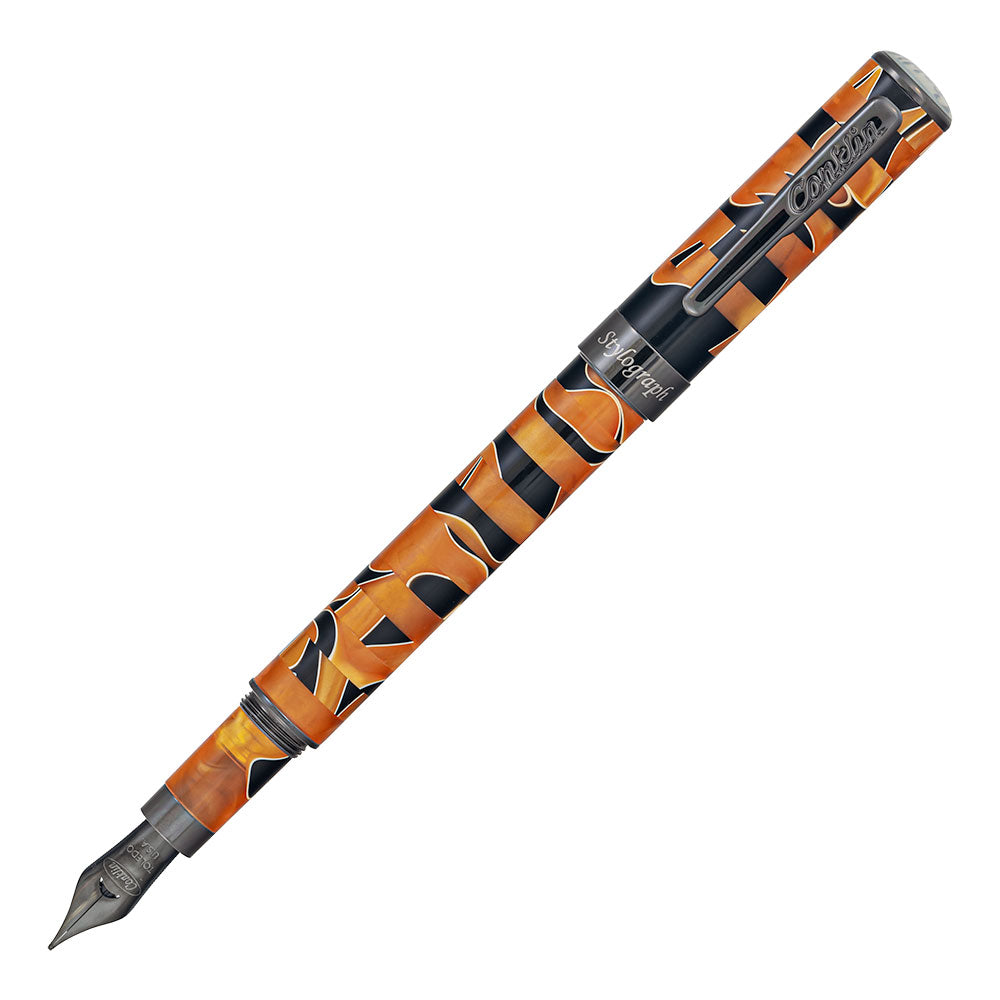 Free Shipping

We offer free shipping to one location for any order $95 and above.

Shipping Information

Hassle Free Returns

Shopping from your home or office need not be a concern. If you decide you've made an incorrect choice or the refills you thought you needed were ballpoints (but you actually need a rollerball), no worries. Pens can be returned/exchanged unused for 30 days. Refills are Guaranteed to perform to your standards.

Return Policy