SKU:12509BLKM
Regular price
$140.00 USD
Regular price
$175.00 USD
Sale price
$140.00 USD
Unit price
per
Sale
Sold out
What's In a Name?

As a representative work of the brand's 10-year milestone, "Classic Fountain Pen" represents the 10 years of collective experience of YSTUDIO. After designing a variety of unique writing instruments, YSTUDIO has returned to the essence of design to create a truly "pure" fine fountain pen.
The "Classic Fountain Pen" is the first fountain pen with YSTUDIO's own nib. The nib is embossed with the first logo of the brand used in the early days of its establishment. The the body of the pen adopts the brand's new logo for the 10th anniversary, symbolizing the link between the past and the future.
The "Classic Fountain Pen Series" is covered with a matte lacquer finish. Each of the six corners of the pen are finely polished to draw attention to its shining gold brass lines.
Cut from solid brass, the pen's hexagonal body follows the brand's most popular design, pure and simple, with a thicker pen body and just the right balance of weight.
Special Attributes
Brass Edition
The color of brass would be changed by different users and various environments yet this is also its unique feature. The oxide is harmless. It would restore its original luster by wiping with Brass Polish. Without any surface treatment, we hope each product can maintain its individual marks by the constant use of the owner.
Blue, Black, Green & Red
The 'Brassing Effect'
The pen's paint will gradually wear off during daily use, revealing the brass underneath which YSTUDIO calls the "brassing effect". You can create your own personalized brassing effect by removing the paint on the surface with sandpaper. YSTUDIO has enclosed some in the product's package.
The fountain pens are filled with a standard international cartridge. A convertor is included for bottle filling. As mentioned, this steel nib is made in-house by YSTUDIO. They refer to it as a #6 nib. It's available in fine and medium. 
Overall Size - 138mm x 11mm
Composition - Brass
Appointments - Black
Nib - Steel
Ink - Bottled ink converter is included
Engraving - The engraving on this pen will show as a gold color due to the brass barrel. Permanently perfect.

This pen is delivered with one black ink cartridge.
Share
View full details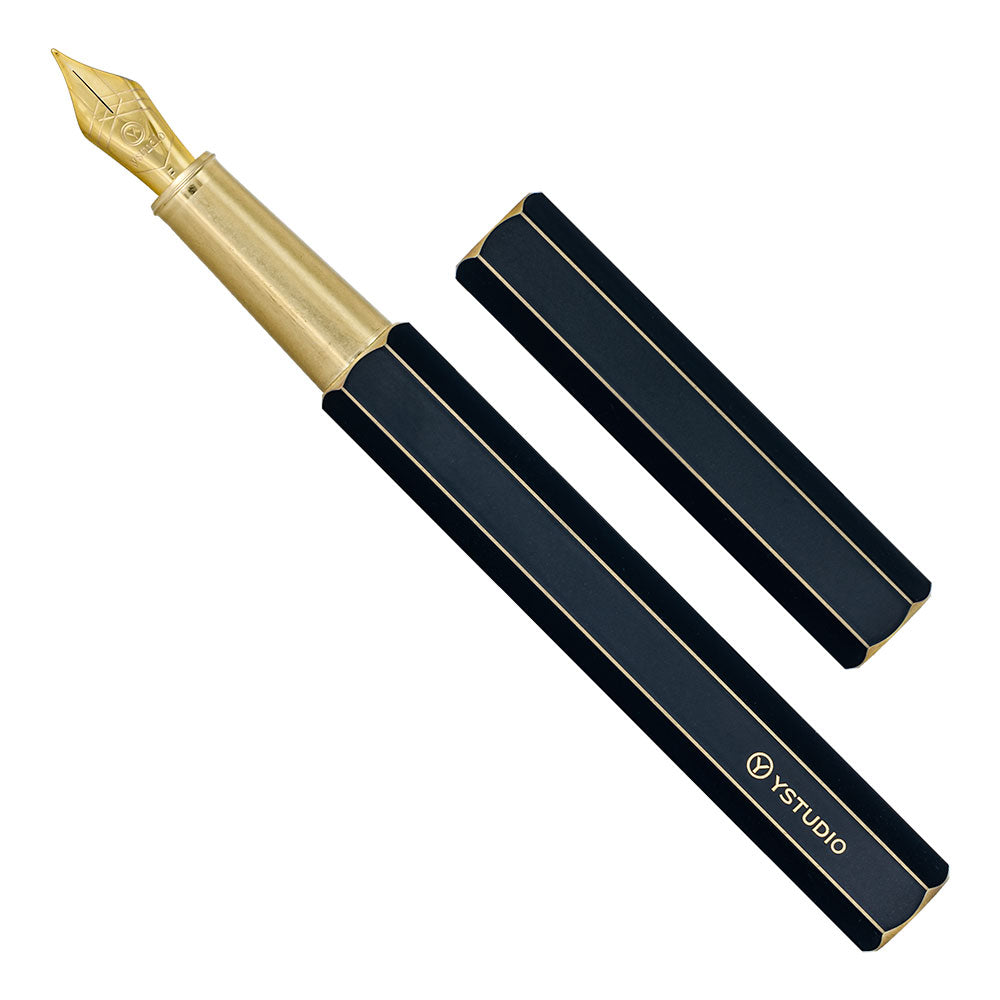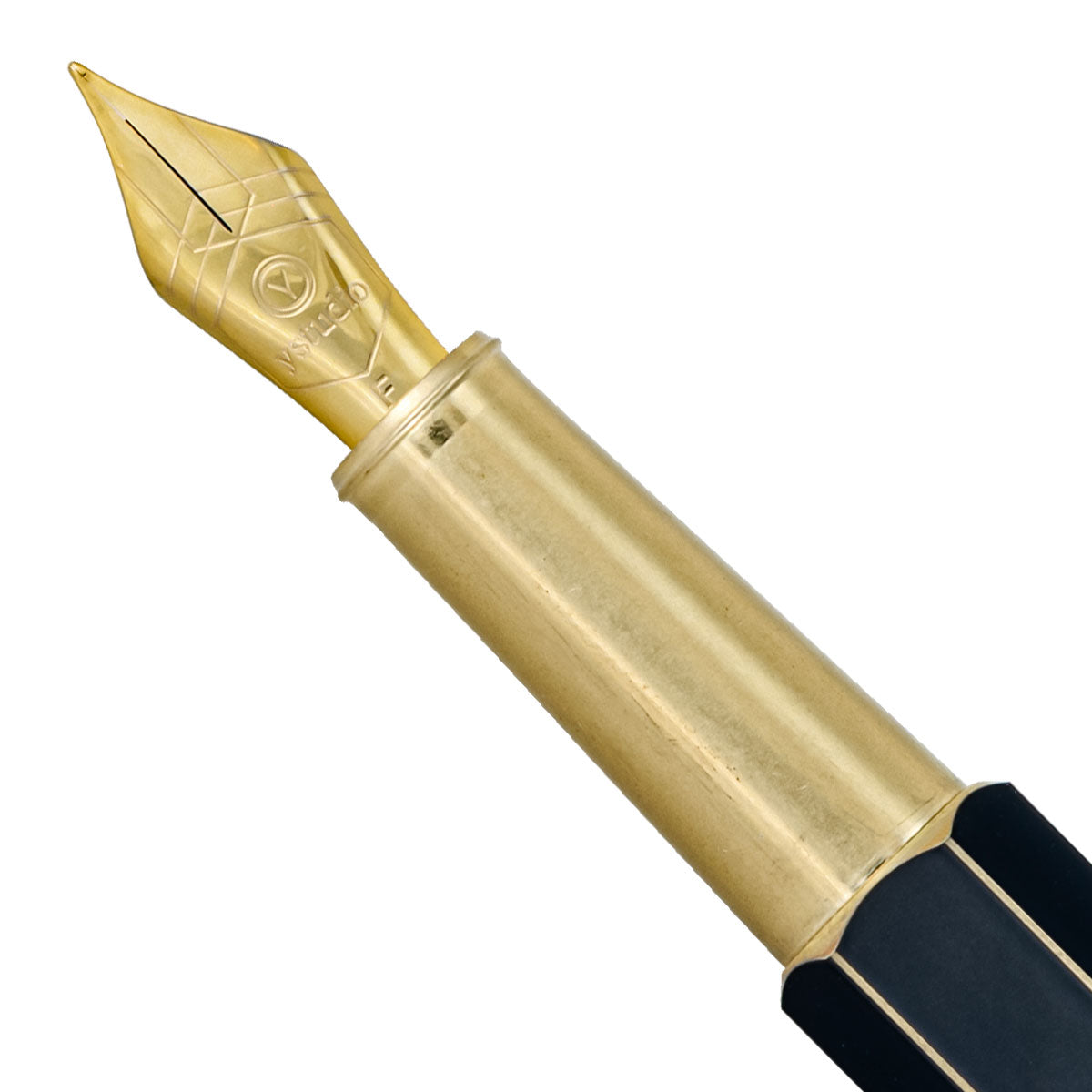 Free Shipping

We offer free shipping to one location for any order $95 and above.

Shipping Information

Hassle Free Returns

Shopping from your home or office need not be a concern. If you decide you've made an incorrect choice or the refills you thought you needed were ballpoints (but you actually need a rollerball), no worries. Pens can be returned/exchanged unused for 30 days. Refills are Guaranteed to perform to your standards.

Return Policy